Manawave
$28.00
We're very happy to be working with Debug Records to offer this variant of Manawave by Natsukashii.
With downtempo beats, lush synth instrumentation, textural ambiance, and dottings of environmental sounds, Manawave is a genuine love letter to an enduring classic.
Lending credence to the project, esteemed composer Hiroki Kikuta has generously provided his experiences and thoughts on Manawave in the form of liner notes, presented in both the original Japanese and English. Art from legendary Secret of Mana artist Hiroo Isono is also featured on the cover.
Manawave is a 1 LP release and is pressed on clear vinyl, for both beautiful presentation, and audio clarity. Manawave comes in a tip-on jacket with spot-UV and an obi-strip, resulting in a stunning, premium package. As always, no pre-orders, and the albums are in hand, ready to ship!
Listen to the album digitally and support the artist directly at https://natsukashii.bandcamp.com/
Huge thanks to Debug Records for giving us the opportunity to present this exclusive variant for such an incredible album!
This is a very limited variant, and will not be repressed in this clear colorway again.
International orders may be subject to customs charges, which are the responsibility of the buyer.
Due to the on-going situation with Covid-19, please allow flexibility with shipping times.
Out of stock
Description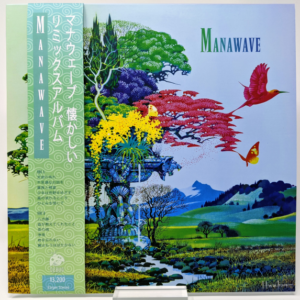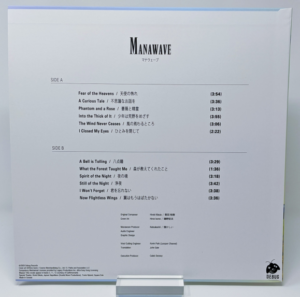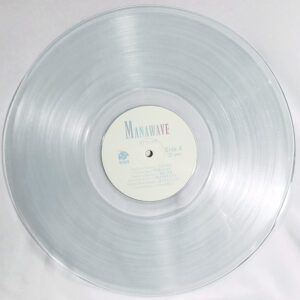 Only logged in customers who have purchased this product may leave a review.