Metroid Resysnthesized – 4-Track Reel Tape
$75.00
The moment the VGM community has been waiting for: Metroid Resynthesized on 4-Track reel tape. When vinyl isn't hipster enough you have to go deeper into dead formats.
One Run Records is proud to present Metroid Resynthesized from Luminist.
Having experience in film, television and video games, Luminist brings a new life to the moody, dark sounds of the original Metroid soundtrack via the sounds of a Korg MS20 Mini, with some studio effects to make the album more deep and atmospheric. Originally written by Hirokazu "Hip" Tanaka, Metroids masterful soundtrack for the NES was a groundbreaking piece in video games. Written in the vein of dark science fiction works like Alien, or The Thing, it brought to life the dark world of Zebes to gamers everywhere. Luminist has completely remade the entire Metroid Resynthesized album for this and the vinyl release, more than doubling in length the original album, and adding new depth and sound, flushing out an already amazing piece of work.
Due to the extremely limited nature of this product orders of the Metroid Resynthesized 4-track tape will be limited to One (1) per customer. Any orders with more than one copy will be canceled and refunded.
Out of stock
Description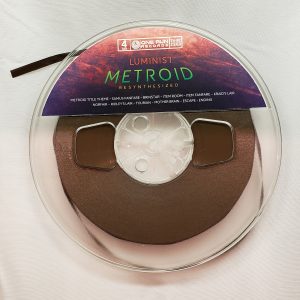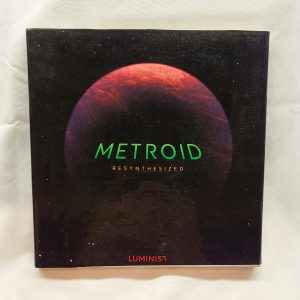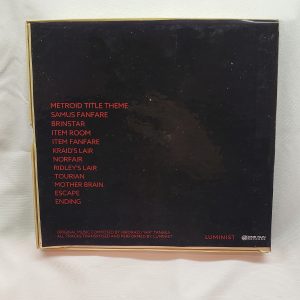 Additional information
| | |
| --- | --- |
| Weight | 1 lbs |
| Dimensions | 12 × 15 × 1 in |
Only logged in customers who have purchased this product may leave a review.